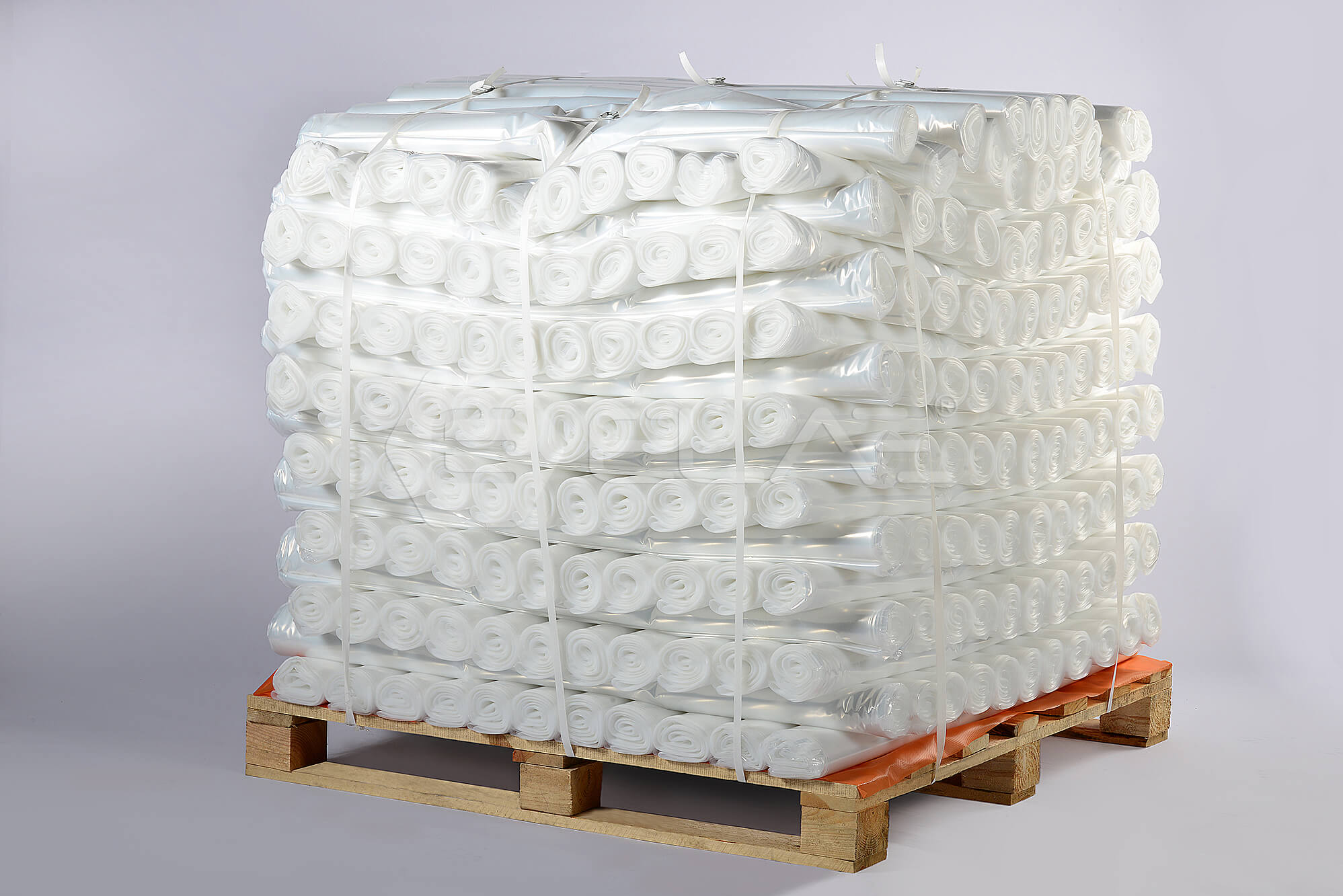 Using the produced heat-shrinkable sleeves, we are able to weld the finished hood to a certain length.
Read more
Pallet hoods
Multi-layer sleeves are characterized by high durability. The range of thickness and dimensions for this type of film is the same as for our heat-shrinkable sleeves. The use of this type of packaging is non-automatic piling of each type of unit and pallet load.
Have a look at our product catalogue!