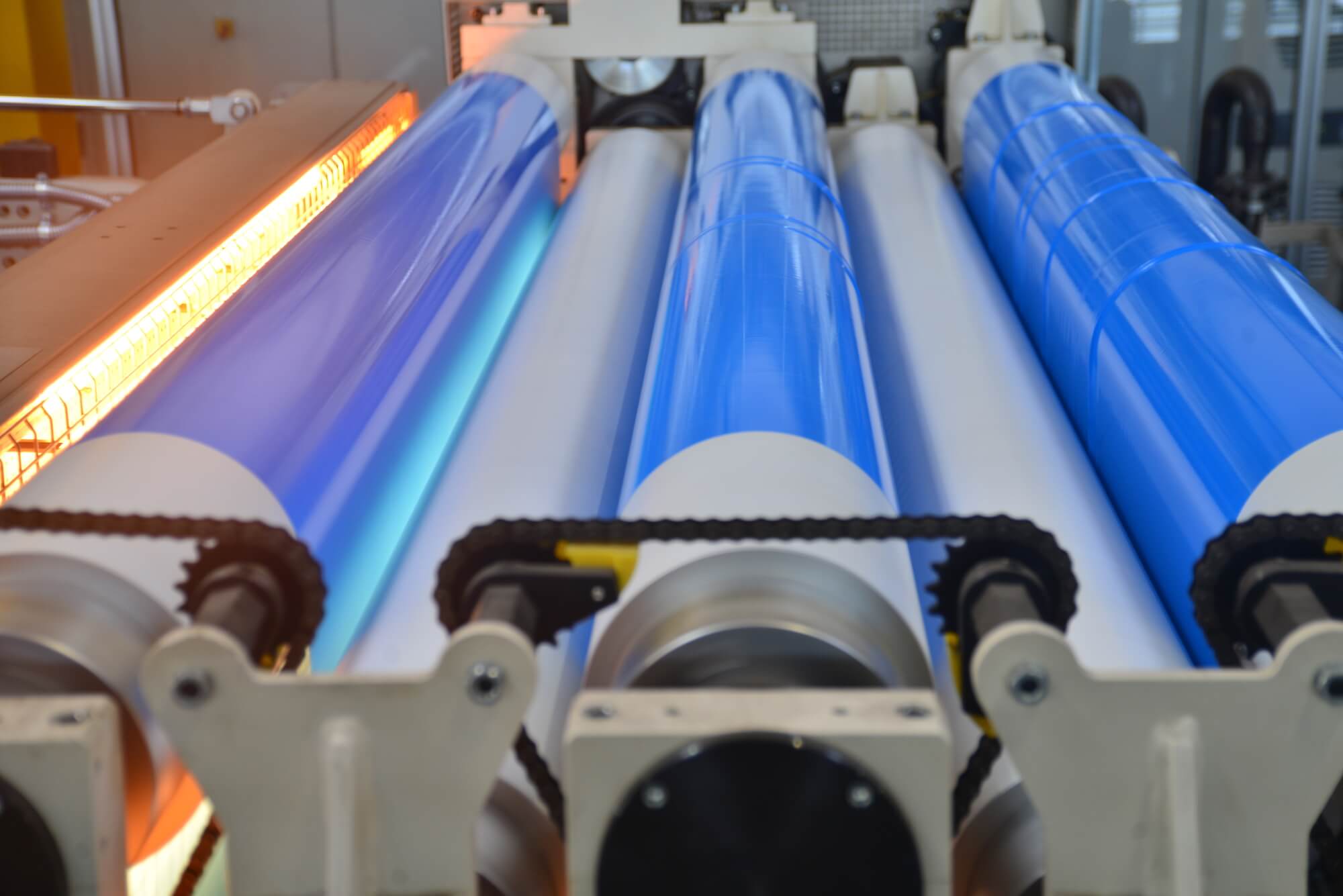 ELA is the leading producer of embossed films in Europe. Embossed foils are products that are mainly used in the rubber industry. Our product at a certain stage of production of a finished rubber product serves as an interlayer for individual layers of a rubber mixture.
Read more
Embossed film
Such film has a special embossed pattern (diamond 124 or linear), which minimizes the contact area of ​​the rubber mixture with the foil. Such film is characterized by very good strength parameters and temperature resistance.
The range of thickness on offer:
– before embossing 30 μm to 200 μm
– after embossing 150 μm to 700 μm
Embossed film
Such film is usually made in the form of a tape, in various colors, in widths from 100mm to 2500mm.
Have a look at our product catalogue!