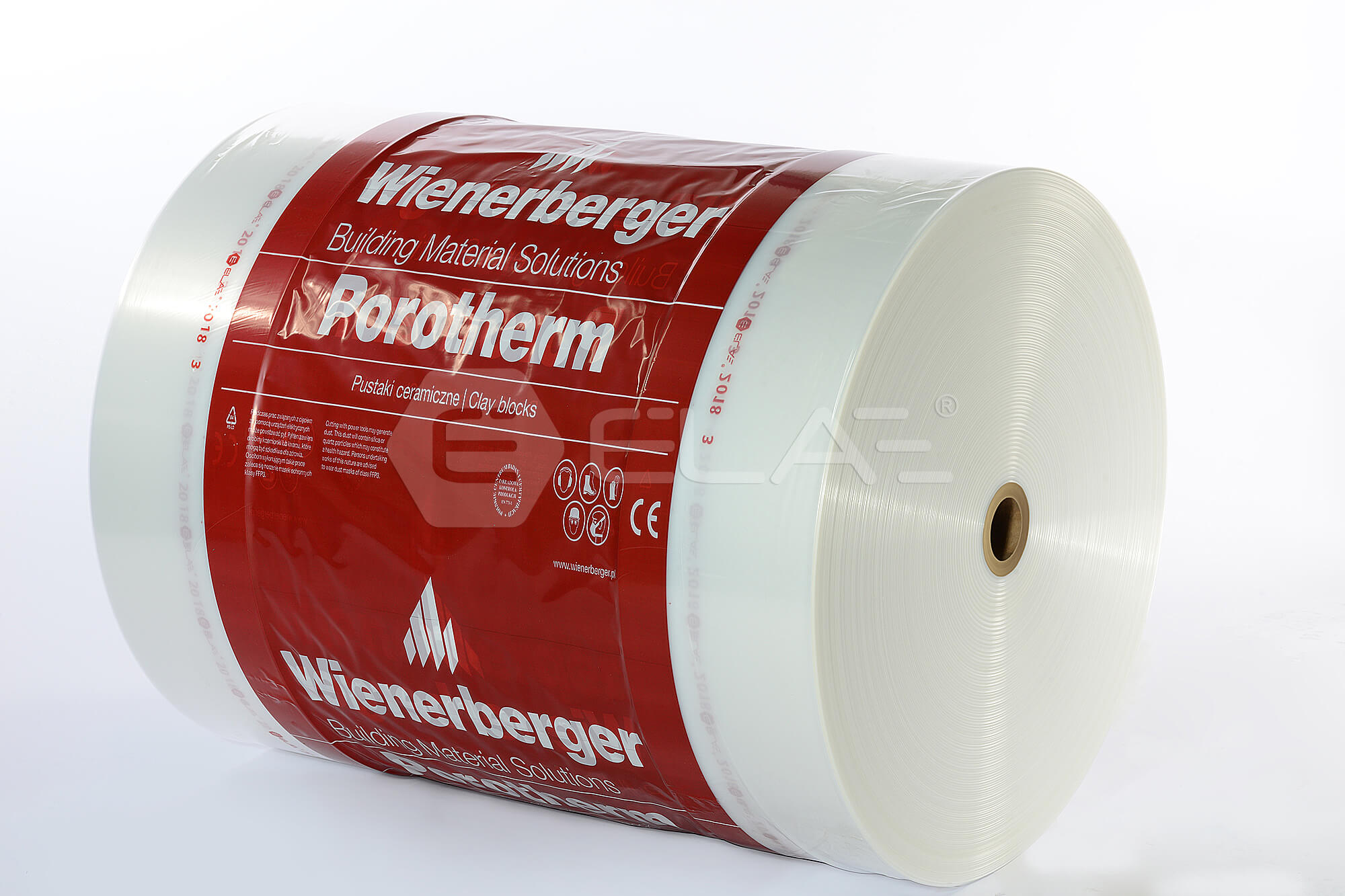 Our heat shrink films are also used to protect pallet loads against mechanical damage and to protect products against harmful effects of weather conditions. These are multi-layer sleeves, which are characterized by high strength and very high stiffness, so that we can produce them starting with 30 an up to 200μm thick.
Read more
Heat-shrink sleeves
Thanks to the use of innovative technologies and LDPE / LLDPE / HDPE / MDPE plastic mixtures, our heat shrink sleeves are a material that can be fully recycled.
The widths produced range from 1000mm to 2300mm, with the possibility of forming overlaps, which provides a circumference of 2000 up to 5800mm. Our heat-shrinkable sleeves are used for packaging of glass, building ceramics, ceramic tiles, paper etc ...
Have a look at our product catalogue!